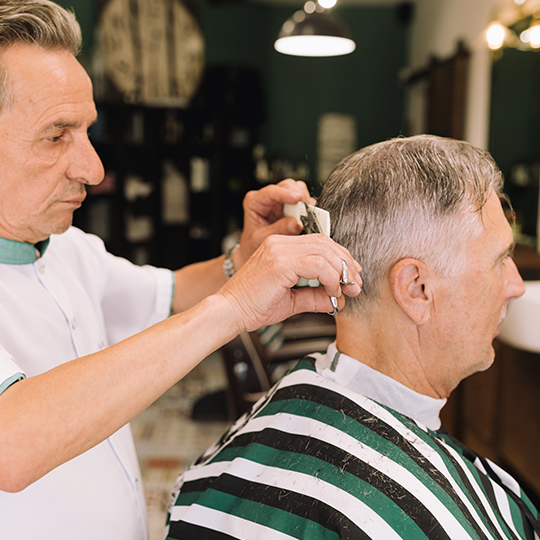 Live Life in Comfortable Elegance
Our caring staff works hard to make sure your living experience is one that exceeds the highest expectations. By offering a comprehensive selection of services designed to promote comfort and ease, we are always ensuring you are living your life your way.
Are you interested in seeing the possibilities our community offers? Please, schedule a tour with us today.
Featured Community Services
Inspire Wellness for Life
Inspire Wellness for Life is how we help you improve your wellness and quality of life. Focusing on the 7 distinct dimensions of wellness, we help you improve cognition, decrease pain, and alleviate symptoms of depression. These dimensions include:
Physical: Choosing to live a healthy and active lifestyle
Spiritual: Living with meaning and purpose
Social: Interacting daily with friends, family, and the community
Emotional: Recognizing and accepting feelings
Intellectual: Following creative pursuits and inspiration
Vocational: Expressing yourself through your talents and passions
Environmental: Respecting and caring for your surroundings
Enriching Connections Dementia Certification
Enriching Connections is our training program designed to teach our staff the best ways to help our residents with memory and cognitive disorders. The program focuses on:
Relationships & Community: Every individual is invited to belong.
Commitment: Our team is committed to providing every resident with personalized care.
Certification & Training: All management and memory care staff are certified in dementia care by the Alzheimer's Association, in addition to other dementia training.
Services: Families can make the right choices for their loved ones with the help of our nursing staff.
Meaningful Life & Engagement: Inspire Wellness for Life is our core program philosophy that promotes the best quality of life for every resident.
Environment: We make continuous improvements so our community remains dementia-friendly.
Accountability: We are always monitoring processes, plans, and culture to maintain our high standards of care.
If you only are looking for a short, 7 to 60-day stay while recovering from injuries or surgery, or if you are giving your regular caregiver some deserved time-off, our Respite and Recovery program is here for you.
In this program, you can enjoy:
A furnished apartment
All utilities, except phone
Optional chef-prepared meal programs
Access to housekeeping and laundry services
An emergency response team
Group activities
24-hour onsite staff
Continuous wellness checks
Medication administration
Nurse supervision
Hospice care is very important to our team here at The Landmark of Fridley Senior Living. We provide person-centered support and some of the best hospice services in our area to ensure our residents are comfortable while living with an advanced illness.
We want the best for all of our residents. That's why we partner with physicians to provide onsite primary care. Visiting physicians allow you to get the medical care you need from the comfort and security of your own home.
Where to Find Us
You can find us on the corner of Central Avenue Northeast and Mississippi Street Northeast. You can access our accessible parking lot from either street.
Email Us
Our Address
6490 Central Avenue NE
Fridley
,
MN
55432